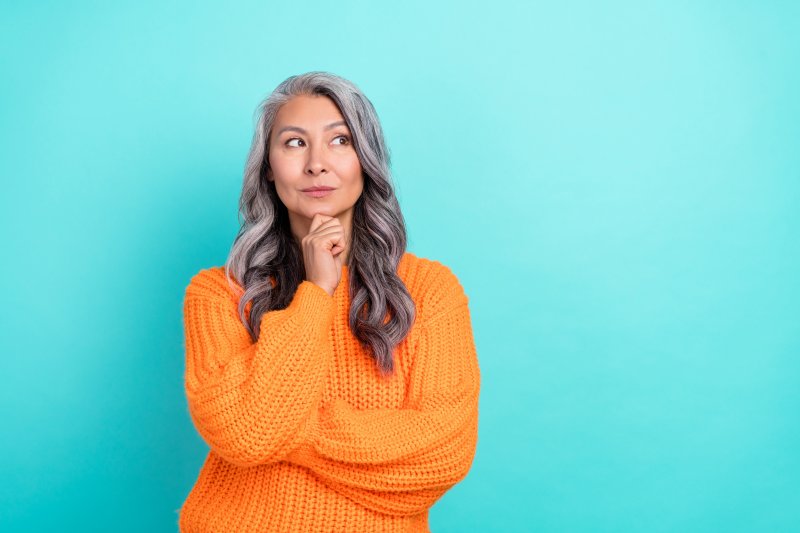 Dental implants are considered the ideal form of modern tooth restoration because they look and function exactly like real teeth while lasting for decades. However, just like how certain foods and drinks can impact the health of your natural pearly whites, a patient's dietary choices can also affect the lifespan of their dental implants. Read on to learn about how sticking to a good diet can increase the longevity of your dental implants.
Dental Implants and Your Jawbone
A dental implant consists of a titanium post placed into the jawbone beneath the gumline with an artificial tooth positioned on top of it. The success of a dental implant depends on the natural process of osseointegration, during which the bone tissue fuses with the titanium post, providing a strong bond that can last for a lifetime with proper care. While the artificial tooth is immune to decay, the post can detach if the health of the jawbone deteriorates. That's why it's so important to eat a diet that promotes bone health after receiving dental implants.
What Should I Eat for Healthy Bones?
A balanced diet should contain plenty of vitamins and minerals that your skeleton needs to keep bones healthy. Here are some good sources of vitamin D, calcium, and other minerals:
Tofu
Egg yolks
Milk, cheese, and yogurt
Leafy vegetables like kale and collard greens
Fish with a high fat content like tuna, salmon, and mackerel
Fortified breakfast cereals
Fortified milk and some plant-based milk alternatives
Certain brands of fortified orange juice
What Foods Are Good for the Healing Process?
Strong immunities are just as important to the success of dental implants as healthy bones. Inflammation can occur during recovery from dental implant surgery, and some of these foods like berries, nuts, and fatty fish have anti-inflammatory properties. Fruits, vegetables, and lean proteins can strengthen and accelerate the healing process by boosting the immune system. Some foods like that are:
Blueberries, strawberries, and raspberries
Citrus such as lemons, oranges, and grapefruit
Fish rich in oil like salmon and mackerel
Leafy greens such as spinach and kale
Almonds, sunflowers, and other nuts and seeds
Fermented foods like yogurt
Onions and garlic
Turmeric and ginger
Green tea
A key element of any healthy diet is drinking plenty of water, since it encourages your mouth's flow of saliva. When the mouth has inadequate saliva for its natural cleaning process, food debris and bacteria can accumulate rapidly. When recovering from dental implant surgery, adequate hydration can prevent infections that can arise from dry mouth.
Dental implants are meant to be a long-term investment, and for them to fail after being placed can be a major setback for your oral health. Eating a balanced diet after receiving dental implants can help them last longer, providing you with a smile you can enjoy for decades.
About the Practice
Sage Dental Care is a locally owned and operated dental office focused on providing top-quality dental care to the community of Reno, NV. Led by Drs. Josh Branco and Ah Young Kim, the dedicated staff delivers a full spectrum of dental care in a warm and comfortable setting. Areas of expertise include preventive, restorative, and cosmetic dentistry in addition to dental implants. If you'd like to know more about how your eating can help your dental implants last longer, contact the office online or call the North Reno location at (775) 677-0790.