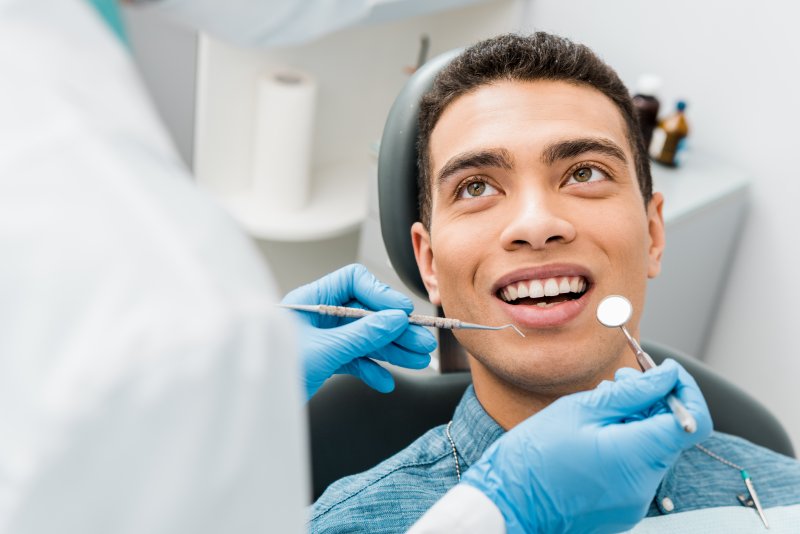 With the arrival of 2023, now is a good time to update your calendar. You have open space for new projects and no commitments (yet) that conflict with them! In particular, you should go and book a dental checkup soon. Visits to the dentist have unique benefits if done early in the year. To learn more about these perks, just listen to your local dental practice. Here, then, are four major reasons to get a checkup in the next few weeks.
Start the New Year Right
It's January, so you may have New Year's resolutions on your mind. Have you considered making one for better oral health? You could make 2023 a year for your smile by flossing more regularly, quitting smoking, or changing your diet.
As it happens, an early checkup would help such a resolution. After all, your local dental team is happy to advise you on oral hygiene, dental products, and more. By seeing them early, you could spend more of the year on effective teeth-and-gum cleaning.
Prevent Dental Problems
The holidays may be over, but their effects still linger — especially those of sweets like candy canes, gingerbread cookies, etc. If you weren't careful, such treats might have caused cavities or tooth decay in your smile.
Luckily enough, an early checkup would clear things up. Such preventive care diagnoses and treats dental issues before they get severe. That way, you don't have to deal with costly dental emergencies later.
Pay Your Deductible
Unfortunately, New Year's Day isn't all good. Once it comes, your dental plan's benefits will renew. As such, you (once again) must pay your annual deductible to get them back.
An early checkup is ideal for meeting that deductible. By attending the visit now, you'll get to wrap up payment and have treatment discounts for most of 2023. From there, you'll save money on any dental needs before the year ends.
Reach Your Quota of Twice-Yearly Visits
Of course, a dental plan has more than discounts. Most provide total coverage for two yearly preventive appointments. That said, delaying the first visit prevents the second before your benefits expire. You'd then miss wholly-covered care.
An early first checkup would keep this problem from happening. January visits, you see, are easy to follow up with summer ones. The result is that you'd make the most of your insurance.
As you can see, an early dental checkup has plenty of upsides. Remember them as you book your next appointment with your local dentist!
About the Author
Dr. Josh Branco is a dentist based in Reno, NV, having earned his dental degree from Boston University. He's also a Fellow of the International Congress of Oral Implantologists. Given this background, his dental specialties are preventive, cosmetic, and restorative treatments. You can also count on him for dental sedation and Invisalign services. Dr. Branco currently practices at Sage Dental Care and can be reached at his website or by phone at (775)-677-0790.