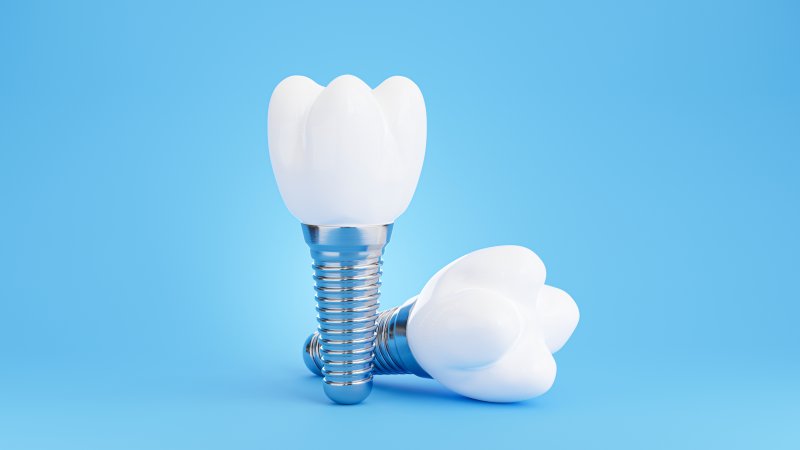 Thanksgiving is nearly here, so many people are thinking of gratitude. As such, plenty will spend the holiday giving thanks for things like physical health, family ties, and more. If you have them, though, consider adding dental implants from Reno to this list. You see, these restorations can give you much to be grateful for! To prove it, your local dentist is here with some evidence. Read on to learn four key reasons to give thanks for dental implants on Thanksgiving.
They Boost Your Confidence
As you might imagine, tooth loss can hurt your confidence. After all, having smile gaps is bound to leave you a bit self-conscious. You might feel afraid of showing your teeth to friends or family. In the worst case, the state of your teeth could even lead to feelings of depression.
Fortunately, dental implants can reverse these effects. Once the prosthetics restore your smile, they'll leave you more confident and assured in social situations. From there, it'll be easy to get out more and meet with people. Who knows, this new attitude could even help you in the workplace.
They Let You Eat as You Like
Having fewer teeth in your mouth makes it harder to eat. More specifically, you lose strength in your bite and have fewer tools to break food into pieces.
Implants, however, act like natural teeth. Since they fuse with your jaw, they allow you to chew with greater force. Consequently, implants can make a difference in whether you can easily eat your favorite foods!
They Strengthen Your Oral Health
Implants certainly look good, but they don't just improve your appearance. In general, they also work to strengthen your oral health.
Consider tooth loss, for example. Implants keep your other teeth from shifting, ensuring the latter are less likely to fall out. As a bonus, they protect parts of your gums that would otherwise be exposed to bacteria.
They're Long-Lasting
Implants' materials give them a longer lifespan than other restorations. Their titanium posts are durable, so they don't often break from bite force. On the other hand, their porcelain surfaces are made of stain-resistant porcelain. In light of these features, implants generally have a lifespan of 15-20 years.
Still, these prosthetics last even longer with good care. With the proper maintenance, implants can work for over 30 years.
Ultimately, dental implants from Reno are worthy of gratitude. As such, remember to give thanks for them during this holiday season.
About the Author
Dr. Josh Branco is a dentist based in Reno, NV, having earned his dental degree from Boston University. As such, his specialty is comprehensive dentistry that covers a wide variety of needs. He also has extensive training in various sub-fields, including oral surgery, IV sedation, and dental implant placement. Dr. Branco currently practices at Sage Dental Care and is reachable on his website and by phone at (775)-677-0790.