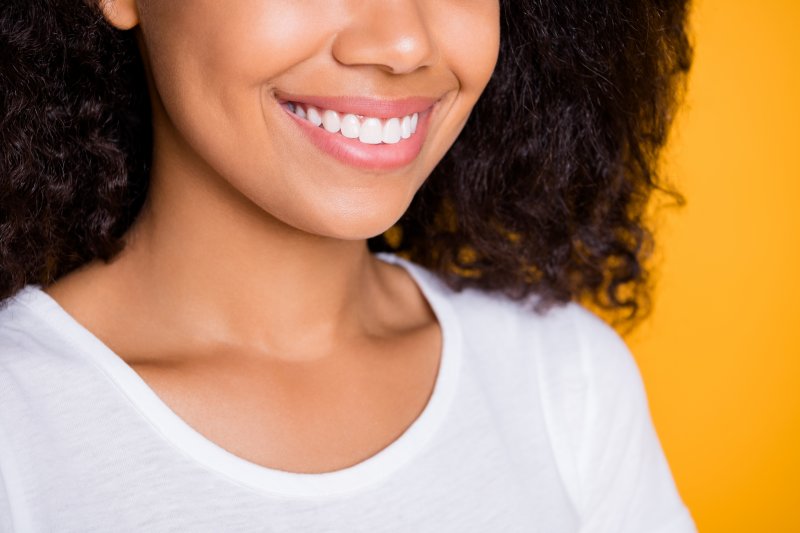 Do you want to enhance your pearly whites? One of the most popular and comprehensive ways to do this is with veneers. Not only can you conceal multiple dental imperfections simultaneously, but you'll also get to enjoy a virtually permanent whitening solution for your smile. While your results are durable and enduring, they won't last forever. Read on to learn several methods to extend the lifespan of your veneers!
How Long Do Veneers Typically Last?
Porcelain veneers are typically constructed out of durable and natural-looking porcelain material. With proper dental care, you can expect your results to last about 15 years or more. These porcelain shells can withstand excessive pressures from everyday chewing like natural enamel, so you can munch on all your favorite meals comfortably. Since the material can still wear down over time, you'll want to implement certain steps if you want to make the most of your new and improved smile.
5 Ways to Prolong the Lifetime of Your Veneers
To extend the life of your veneers, you'll need to consider practicing the following measures:
Keep good oral hygiene: Regularly brushing, flossing, and rinsing with mouthwash will help clean your pearly whites while removing stubborn debris and plaque. These harmful particles can increase your risk of decay, cavities, and gum disease, which can damage the underlying teeth bonded to your veneers.
Maintain a healthy diet: Not only do you want to eat nutritious meals to promote strong and healthy teeth and gums, but you'll also want to avoid certain foods that can harm your veneers. Keep away from hard, crunchy, sticky, and acidic meals like chips, popcorn, and candy apples. Be careful with dark-colored beverages like sodas and coffee, as these can stain your teeth over time.
Avoid unhealthy oral habits: Smoking tobacco can discolor your veneers and harm your natural teeth in the long run. Be sure to also refrain from chewing on hard objects, biting your fingernails, and using your pearly whites as tools, as these can damage or compromise your results.
Switch to a new toothpaste: Make sure you don't use toothpaste consisting of abrasive ingredients, such as baking soda or activated charcoal, as these can gradually wear down the surface of your veneers.
Visit your dentist regularly: By scheduling routine checkups and cleanings, your dentist can monitor the condition of your veneers and provide treatment for any developing concerns they may detect. This will preserve your results as well as prevent more serious oral health problems from occurring, such as cavities and gum disease.
Veneers are capable of lasting a couple of decades, as long as you take proper care of them daily. By practicing these few tips, you'll be able to enjoy your dazzling dream smile for many years to come!
About the Author
Dr. Josh Branco is a member of numerous organizations such as the American Dental Association and the Academy of General Dentistry. He earned his dental degree from Boston University and has delivered excellent care for well over a decade. He provides a wide variety of advanced and all-inclusive services, including porcelain veneers. If you're ready to schedule an initial consultation, visit his website or call him at 775-409-4282.