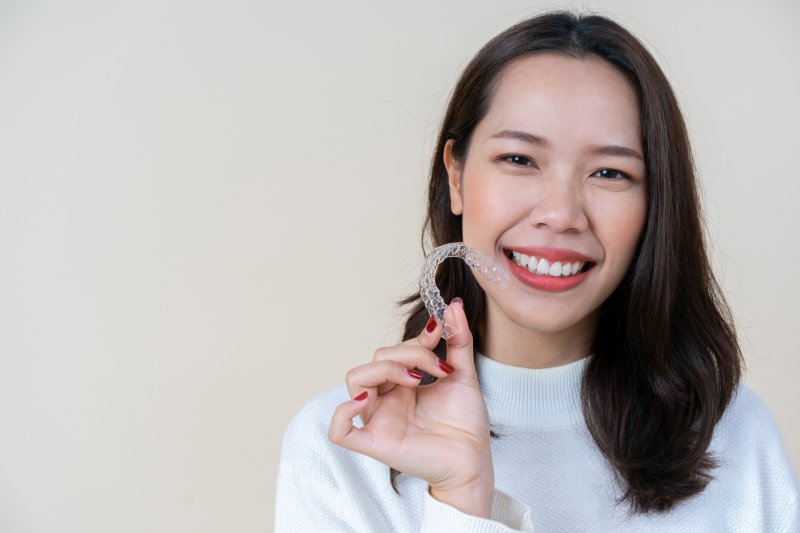 If you have crooked teeth, you probably know you could benefit from Invisalign in Reno. It'd give you a nice, straight smile you could show off to everyone in no time. Still, maybe you think you can afford to delay it a bit. After all, why do today what you can put off till tomorrow? However, doing so would deprive you of the extra perks of starting treatment this season. To prove it, here are three reasons why summer is the best time to start straightening with Invisalign!
No "Metal Mouth" Summer Photos
Getting braces over the summer wouldn't be the best choice if you want great vacation photos. All you or anyone else would see is a "metal mouth" that distracts from the moment you're trying to capture.
Invisalign aligners, meanwhile, are discrete and seamless to the point of being nearly invisible. They won't get in the way of photos and will leave your smile camera-ready!
Hassle-Free Summer Snacking
Summer tends to involve plenty of travel, which means lots of snacking. Sometimes you need food to keep yourself or your kids occupied on long road trips or plane rides. At other times, your vacation spot offers unique products you wouldn't get an opportunity to eat elsewhere.
Compared to alternatives, Invisalign lets you enjoy these refreshments hassle-free. Leftover food often gets stuck in metal braces' brackets and wires, but you can remove the aligners before you eat. That way, they don't get in the way of your favorite summertime snacks. Just remember to clean and rinse your teeth and trays before putting the aligners back in your mouth.
See Progress by the Winter Holidays
Teeth need to be moved slowly for lasting results, so a successful Invisalign procedure can last several months to over a year. Getting a straighter smile takes time.
Even so, starting your aligning journey this summer would let you see progress by the winter season. While the process likely won't be finished at that point, your teeth would likely look noticeably straighter after 10-12 weeks. As a result, you could have better-looking pearly whites in time for holidays with friends and family!
If you wait until later seasons to do Invisalign, you won't get to enjoy the advantages listed above. That said, talk to your local dentist to see if they offer this excellent tooth-alignment tool.
About the Author
Dr. Josh Branco is a dentist based in Reno, NV, having earned his dental degree from Boston University. As part of his studies, he received extensive training in oral surgery, IV sedation, and dental implant placement. His skill in preventive, cosmetic, and emergency dental services is also excellent. He's even a certified Invisalign provider. Dr. Branco currently practices at Sage Dental Care and can be reached at his website or by phone at (775)-677-0790.