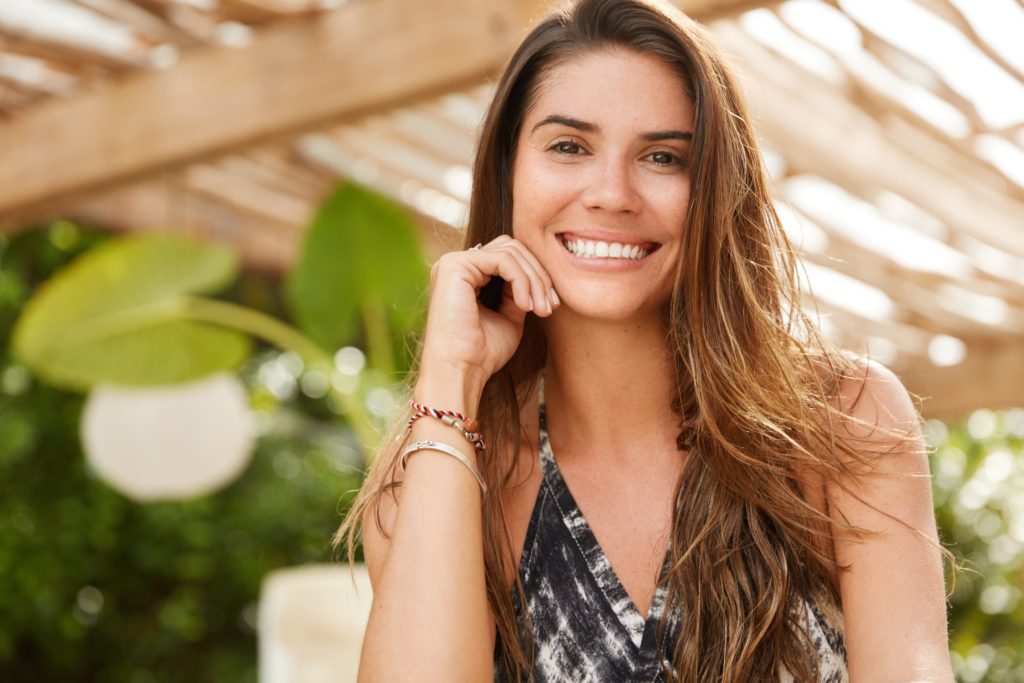 Afternoons by the pool, relaxing vacations, and delicious BBQs are a few summertime staples. To prepare for the season, you may stock up on beach towels, get a new bathing suit, and utilize some of your PTO, but is your smile ready for all of your summer plans? After all, you will likely want to snap a picture or two to preserve your memories, and you don't want yellow, chipped, or otherwise imperfect teeth to steal the spotlight. Don't worry, that's where smile-enhancing solutions, like Invisalign, come in! Keep reading to learn four cosmetic dental treatments that are perfect for summer!
Teeth Whitening
Some summer staples, like lemonade, are better yellow. Your smile isn't one of them. If your teeth have sustained some discoloration, there is a solution: teeth whitening. Professional teeth whitening treatments from your cosmetic dentist will blast away stains, restoring your bright, white smile. The best part? An in-office treatment can be completed in as little as an hour. That means more time enjoying your summer and less time in the treatment chair.
Invisalign
Crooked and gapped teeth got you down? Traditional braces can certainly help, but they come with a long list of dietary restrictions, which means no corn on the cob, caramel apples, or buttery popcorn this summer. Fortunately, Invisalign can discreetly address misalignment and won't stop you from enjoying all of your summer favorites. Just make sure to take care of your teeth and meet your 22-hour-a-day wear time!
Direct Bonding
If you have several dental imperfections, like a small chip or more prominent discoloration, then direct bonding may be the ideal solution. To start, the process can be completed in as little as one appointment. Plus, it's minimally invasive, ensuring you won't have to spend your valuable time off recovering. Instead, your cosmetic dentist can use the desired shade of lifelike composite resin to quickly conceal dental flaws, providing you with a smile you're proud to show off!
Veneers
Looking to completely transform your smile this summer? Then ask your dentist about veneers. With thin shells of porcelain, they can conceal a wide range of dental flaws, including small cracks, minor misalignment, permanent discoloration, and more. From start to finish, your smile transformation can be completed in just two or three appointments. Even better, the results can last for 15+ years with proper care, ensuring your smile will be summer-ready now and for decades to come!
Make this summer your best one yet. If dental imperfections are standing in the way of you fully enjoying all this season has to offer, then get in touch with your cosmetic dentist today!
About the Practice
Our talented team at Sage Dental Care doesn't just want you to have a healthy smile; we want you to have a beautiful smile too! If dental imperfections like stains and misalignment are preventing you from being your most confident self, then schedule a personal consultation so we can review your treatment options. While every treatment plan is unique, you can have peace of mind knowing our team will use their education, training, and experience to ensure the results are gorgeous. If you have a question about cosmetic dentistry or you'd like to schedule an appointment, don't hesitate to visit our website or call (775) 409-4282.