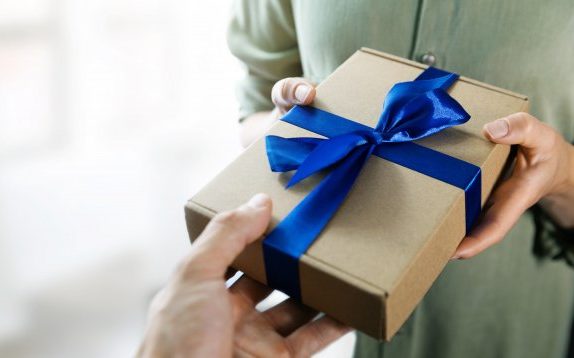 Are you struggling to come up with the perfect gift for someone you care about? Though there's nothing wrong with traditional gifts like video games or cold hard cash, why not give them the gift of a brighter, whiter smile? Not only is it a less common gift idea, but it's also an excellent way to show them how much you care. Read on to learn why teeth whitening is the perfect gift idea.
Reason #1: Many People Want Whiter Teeth
In a recent survey, researchers found that roughly 80% of Americans want their smiles to be whiter. With so many people wishing that their smiles were brighter, there's a good chance that your friend or family member is also interested in achieving prettier pearly whites.
Reason #2: Professionals Know Best
There are many over-the-counter toothpastes, gels, and strips that can be used to whiten one's smile. though some of these may be effective at brightening your smile, professional whitening products are the better option. They're more effective, safer, and often provide better results. This means that gifting a whiter smile to your loved one will ensure that they get to enjoy a uniform, longer-lasting smile.
Reason #3: Teeth Whitening Can Improve Their Oral Health
When people get their hair or nails done, they usually try to make the style last as long as possible. The same can be said for teeth. Having a whiter smile may encourage your friend or family member to take better care of their pearly whites. Brushing, flossing, and visiting the dentist can help them keep their smile healthy and looking its best.
Reason #4: A Bright Smile Can Boost Their Career
Has your friend or family member ever mentioned a job they're interested in, a client they want to land, or a promotion that they have their eye on? A whiter smile may help! Having a nice smile makes people come off as more trustworthy and capable, which makes others more likely to want to work with them.
Reason #5: They Will Think of You Each Time They Smile
When you look at yourself in the mirror or old photographs, do you ever wish that you had a brighter smile? Chances are, so does your friend or family member. If you're the one who gives them a present that finally allows them to achieve their smile goals, they'll think of your kind gift every time they flash their pearly whites.
If you want to give your friend or family member a gift they'll never forget, professional teeth whitening may be exactly what you're looking for. Reach out to your dentist for more information on their whitening services so you can prepare to give your loved one a gift they're sure to love!
About the Practice
Sage Dental Care offers both in-office and take-home whitening for you or to gift to someone you care about. Before you know it, pesky stains will be a thing of the past and you'll be sporting a beautiful smile that you can't wait to show off! Are you ready to make an appointment with Sage Dental Care or do you want more information on their teeth whitening services? If so, call their North Reno office at (775) 677-0790, their South Reno office at (775) 409-4282, or visit their website to get started.