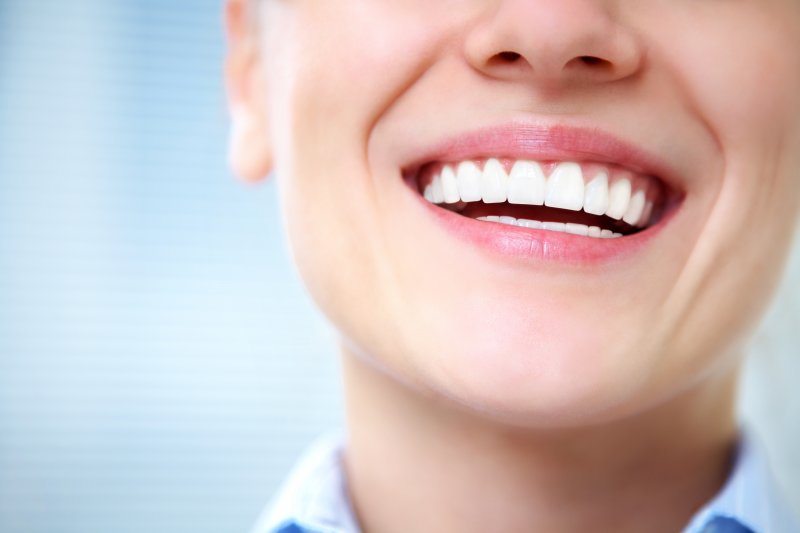 Before investing in cosmetic dentistry, you might be looking for a definitive answer on how long your treatment will last. After all, you want results that will be worth the time, money, and effort! Unfortunately, it's hard to say how long your new smile will last as it heavily depends on several factors. But to help you out, your cosmetic dentist in Reno shares a general idea of what you can expect from some common procedures.
How Long Does Cosmetic Dental Treatment Last?
Even though several factors can affect the longevity of your cosmetic dental treatment, here's a basic idea of how long each one will last:
Porcelain Veneers
Porcelain veneers are ultra-thin tooth-colored restorations that are fit over the front surfaces of flawed teeth. They can hide years of stains, chips, cracks, gaps, and more under a perfect new appearance. Your results can last up to 10 years with proper dental care! However, factors like tooth trauma, teeth grinding (bruxism), and poor oral hygiene can shorten their lifespan.
Metal-Free Restorations
Are you looking for a solution to correct damaged or decayed teeth? Thanks to metal-free restorations, you don't have to worry about how your new crown, bridge, inlay, or onlay will affect your appearance. These restorations can easily last up to 15 years before needing a replacement.
Direct Bonding
Even the tiniest flaw can have a significant impact on your self-esteem. Luckily, direct bonding is a quick, cost-effective solution that can erase minor imperfections in as little as one hour! A color-matched composite resin is applied to the tooth, then carefully sculpted to perfection to hide any issue from view. Even though the procedure is fast, your results can last about a decade with proper maintenance.
Teeth Whitening
Professional teeth whitening treatment is one of the most popular cosmetic services available today. Most dental clinics offer an in-office procedure and take-home whitening kits – both can help you attain dramatically whiter teeth in no time! You can enjoy your bright pearly whites for 6 months to a year, depending on your oral hygiene and personal habits.
Invisalign
Gone are the days of traditional metal braces being your only solution for straighter teeth. Now, Invisalign uses clear, custom-made aligners to move your teeth subtly and gradually into a more desirable position. After completing treatment, you must indefinitely wear a retainer to preserve your results. By wearing it as instructed by your dentist, you can keep a straight grin for life!
Tips for Maintaining Your New Smile
Here are some tips to help your new smile lasts as long as possible:
Brush your teeth twice a day and floss daily
Avoid tobacco products and watch your alcohol consumption
Limit your intake of sugary, acidic, or processed foods
Regularly visit your dentist for cleanings and checkups
In short, there's no specific answer for how long your cosmetic dental treatment will last. However, practicing proper dental care and making healthy choices can ensure your results last for years to come!
About the Practice
At Sage Dental, we strive to provide high-quality dental care in a comfortable, inviting, and relaxing atmosphere. We use the latest techniques and technology to help you achieve all your oral health needs and goals. If you want to transform your smile, we offer a wide range of cosmetic services to help you reach your desired results – and we'll make sure it lasts as long as possible! Visit our website or call (775) 409-4282 to schedule a consultation.