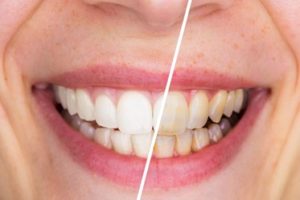 When it comes to gift-giving, the ultimate goal is to choose something that they will like, appreciate and actually use, right? Printed socks are cute and warm, but they hardly evoke much excitement. Flowers are beautiful, but how long until your partner throws the dried stems and petals away? Instead, why not consider giving them a present that will make them feel confident every time they look in the mirror? Read on to find out why giving your significant other the gift of teeth whitening in Reno for Valentine's Day is a great idea!
A Serious Boost in Self-Esteem
How you view yourself is based on many different factors. Your smile is usually one of them. A confident smile can help improve one's career success and encourage them to smile more. Studies show that smiling more frequently can reduce stress and even improve your health! Seeing bright, white teeth when your partner looks in the mirror will not only make them feel better about themselves, but they'll also think about you every time they do!
Legitimate Results
There are many over-the-counter teeth whitening kits on the market today. Unfortunately, there is no way to tell how effective they will be or how often you'll have to purchase and use them to get the results you want. When you give the gift of a ZOOM! whitening session with the dentist, your partner will receive three 15-minute treatments in just one visit and will be guaranteed real, noticeable results. You can also purchase an at-home whitening kit from the dentist, which is much stronger than anything you'll find at your local store. They will receive custom-fit trays to ensure even coverage and a professional-strength whitening agent to use. Within 10 days to 2 weeks, your partner will start to see their stains disappear, which will leave them with a whiter, brighter smile.
Improved Oral Hygiene Practices
When you get a new haircut or hairstyle that you love, you are likely to do everything you can to keep the look fresh. Teeth whitening has the very same effect! When you can feel and see the difference between having stained, yellow teeth and a white, healthy-looking smile, you are more likely to make better dental care choices to make your new look last longer. This means a healthier mouth and fresher breath!
Giving your partner the gift of a whiter smile is like rewarding yourself for being so thoughtful. But if you're single and hoping for a few kisses this Valentine's Day, your cosmetic dentist in Reno can help you get a bright, healthy-looking smile that will definitely improve your odds.
About the Author
Dr. Josh Branco and his team at Sage Dental Care are committed to providing each patient with personalized dental care in a comfortable environment. He obtained his dental degree from Boston University and received his post-doctoral General Practice Residency at the University of Nevada at Reno School of Dental Implants. Dr. Branco has extensive training in oral surgery and IV sedation, but he also offers a wide range of cosmetic and general dentistry treatments as well. If you're ready to brighten your smile or someone else's, contact the office at (775) 677-0790 or visit the website today!