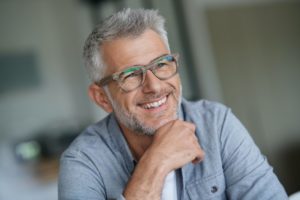 No matter your age, you naturally want to feel great about the way you look. Most people believe that having a beautiful smile is one of the most important aspects of their appearance. However, if you're in your twilight years, you might be wondering, "Am I too old for cosmetic dentistry?" The truth is that you deserve to have a smile you can be proud of, whether you're twenty-five or eighty-five. Your cosmetic dentist in Reno can help make your dream smile a reality at any age.
Am I Too Old for Cosmetic Dentistry?
Maybe you've been wondering whether you missed your opportunity to fix your broken tooth or fill the gaps in your grin. Here's some good news: as long as your mouth is generally healthy and your condition is treatable, you're never too old for cosmetic dentistry. Over the years, many people find that their smiles need aesthetic improvements. Rest assured that there is still plenty of time.
Which Cosmetic Dental Treatments Are Right for Me?
As people age, many of them begin to experience smile problems, such as stained, damaged, or missing teeth. Fortunately, your dentist in Reno has many ways of correcting these issues.
Stained Teeth
Teeth naturally darken as you age, but here's how your dentist can help with that:
In-office teeth whitening: A powerful bleaching gel is applied to your teeth to blast away years' worth of stains in just one hour-long appointment.
Take-home teeth whitening: Using custom teeth whitening trays and a potent gel, you can brighten your smile at home. Simply wear the trays for about 30 minutes a day.
Chipped/Cracked Teeth
Small breaks or fractures in your teeth can be fixed by:
Porcelain veneers: Thin ceramic shells are placed over the fronts of your teeth, instantly perfecting your smile.
Direct bonding: A composite resin is molded to your tooth to conceal cracks, chips, and even minor gaps or stains.
Missing Teeth
While replacing missing teeth is not purely a cosmetic treatment, it can certainly improve your confidence. Here are some of your options for rebuilding your smile after tooth loss:
Dental bridges: Several dental crowns can be strung together to replace up to three consecutive missing teeth.
Dentures: A personalized full denture can replace all of your missing teeth at once, while a partial denture fits within your smile like a lost puzzle piece.
Dental implants: One or more titanium posts are inserted into your jaw to mimic tooth roots. A custom crown, bridge, or denture is placed on top to complete your smile.
No matter what stage of life you're in, you deserve to feel confident about your pearly whites. If you're ready to transform your smile, contact your cosmetic dentist in Reno today!
About the Practice
At Sage Dental Care, we have two skilled dentists serving patients in Reno, NV and the surrounding communities. Dr. Josh Branco and Dr. Annie Kim are both graduates of the dental school at Boston University. They are members of several professional organizations, including the American Dental Association and the Academy of General Dentistry. If you are wanting to improve the way your smile looks, they would be more than happy to help. For more information on your cosmetic dentistry options or to schedule a consultation, visit their website or call (775) 204-1975.