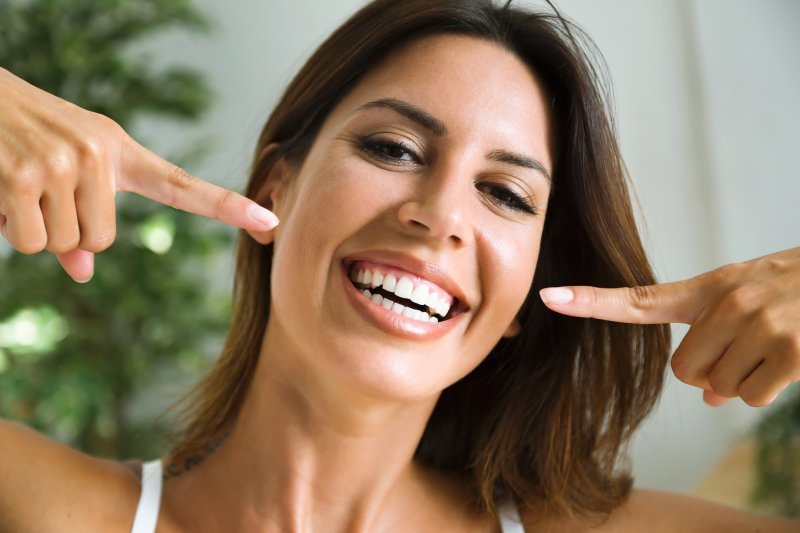 Everyone wants to have a smile that makes them feel confident, but what exactly does that mean? Have you ever put any thought about the changes you would make if you could? It can be difficult to determine what exactly people find beautiful when it comes to teeth, but there are certain characteristics that tend to be more desirable than others. Continue reading to learn more from your cosmetic dentist in Reno about the smile traits that people prefer.
White Teeth
When you think about an attractive smile, it certainly isn't yellow and full of dark stains. Over time, it is normal for teeth to acquire some discoloration due to a number of different reasons. However, this isn't a trait that most people like to put up with, even if it is a natural part of aging. There are a variety of different options out there for correcting this including professional teeth whitening and porcelain veneers.
Proportion of Gums to Teeth
You need to have healthy gums in order to support strong teeth. However, if there is too much gum displayed, this can lead to the appearance of a "gummy smile," which isn't generally harmful for oral health, but it isn't as aesthetically appealing. Gum recontouring is available in order to help reveal more beautiful dental structure.
Healthy Gum Color
Healthy gums appear to be firm and pink. When you are suffering from periodontal disease, the gums become red and swollen. They can even bleed when you brush or floss your teeth. In order to maintain the appearance of a healthy smile, it's important to maintain a good oral hygiene routine and see your dentist regularly to address any inflammation or infections in the mouth.
Correct Spacing
If your teeth are properly spaced apart, they will touch only slightly. When teeth are too close together or too far apart, this is often seen as unattractive because of the appearance of gaps or overcrowding teeth. Fortunately, there are orthodontic options out there, like Invisalign, that can help to correct this.
Correct Bite
There are all sorts of bite issues that can occur in the mouth. Overbites, underbites, crossbites, and open bites are not cosmetically appealing and can cause both difficulty when eating and oral health issues in the future. These problems can be corrected through orthodontic treatment.
There are many things that can contribute to the beauty of someone's smile. If you're unhappy with the appearance of your teeth, there are different options out there to help. You deserve a smile that makes you feel confident.
About the Practice
At Sage Dental Care, you have two highly educated dentists serving patients in the Reno area. Dr. Josh Branco and Dr. Annie Kim both earned their dental degrees from Boston University and are members of numerous professional organizations including the American Dental Association and the Academy of General Dentistry. For more information on cosmetic dental options or to schedule an appointment, visit their website or call (775) 677-0790.