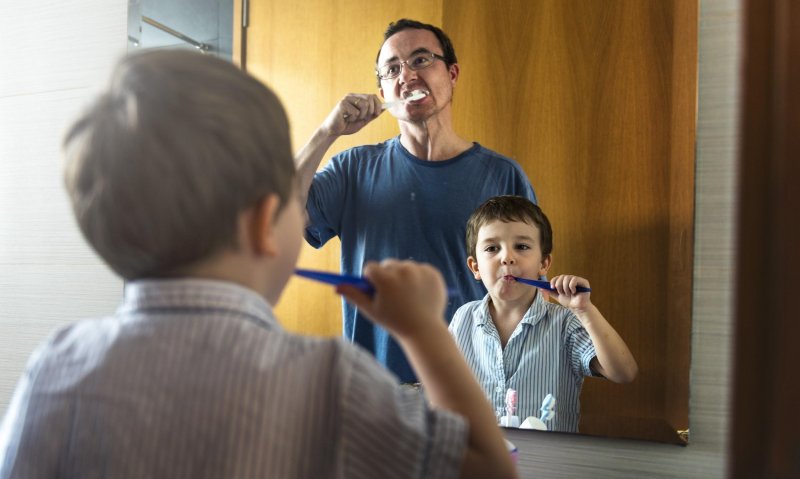 With the current pandemic causing huge interruptions throughout the country, it's more important than ever to stay vigilant about at-home oral care. If you are diligent about your routine dental exams and cleanings, you're probably wondering why you can't schedule an appointment at this time. Thankfully, you can learn exactly why dental practices are largely closed and what you need to do to protect your oral health until they reopen for preventive services from a dentist in Reno!
Why are Dental Offices Closed?
The main reason why dental practices have closed their doors (with the exception of handling dental emergencies) is because they do not want to enable disease transmission during a pandemic. Not only can COVID-19 be very harmful to the public, especially to those with compromised immune systems, but it has shown to be extremely contagious. Public health officials as well as statewide dental associations have all advised and/or required dental offices to remain closed for non-essential services, which includes exams and cleanings.
It is true that dental offices already practice very strict sanitization protocols, even when there isn't a pandemic occurring. However, because of the nature of dentistry, dentists do not want to take any chances by remaining open for care that isn't 100% essential.
The good news is there are ways to protect yourself against potential dental problems, including decay, gum disease and dental emergencies, even during a pandemic.
Perfecting Your Brushing/Flossing Technique
While you have more time at home, it's worth it to take a closer look at your current oral care routine. For example, are you brushing for at least two minutes at a time? Do you use a pea-sized amount of toothpaste, which is the largest amount that you need to effectively clean teeth? Are you currently flossing? If not, how can you make the practice easier to perform?
Other at-home oral care tips include:
Replacing your toothbrush after it has frayed (or every three to four months)
Making sure to use gentle pressure when brushing
Never snapping floss from in between teeth
Ensuring that your toothbrush is contained away from the toothbrushes of other family members
Replacing your toothbrush if you were previously sick
Purchasing backup toothbrushes, tubes of toothpastes, and rolls of floss so you don't have to go out of the house as often
Adding a fluoride-based, alcohol-free oral rinse to your routine
Preventing Dental Emergencies
Dental emergencies can occur out of nowhere, but you can still largely prevent them by:
Practicing daily oral care
Never using your teeth as a tool
Avoiding hard foods (i.e. popcorn kernels, ice cubes, hard candy, etc.)
Wearing a nightguard if you suffer from chronic teeth grinding and clenching
Eventually, dental practices will open up again for routine dental care. Until then, it's important to stay on top of oral care practices so you aren't forced to deal with decay, gum disease or dental emergencies during such uncertain times.
About Sage Dental Care
Dr. Broncos and Dr. Kim care deeply about helping patients get out of dental discomfort and managing their oral health. Their combined expertise in handling dental emergencies is sure to give you the confidence that you have a dental practice to call home. To schedule an emergency appointment at their office, you can contact them through their website.