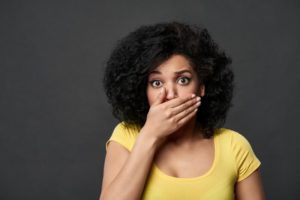 Once your new porcelain veneers in Reno are permanently attached to the front of your teeth, you'll feel as though you have a completely new smile. While they typically have a lifespan of 10-15 years, they're not infallible. Would you know what to do if your porcelain veneer suddenly fell off? Read on for a step-by-step guide on how to navigate this alarming situation and protect your smile.
Step One: Collect the Pieces
Keep your broken or detached porcelain veneer in a hard, clean container instead of your mouth to prevent choking on it. If it's mostly in one large piece, your dentist may be able to simply put it back in place, so keep it somewhere clean.
Step Two: Call Your Dentist
The next step is to contact your cosmetic dentist in Reno as soon as possible. It's important to see your dentist right away to protect the newly exposed tooth. While making an appointment with your dentist, they can instruct you over the phone on how to keep your tooth safe.
Step 3: Be Careful as You Wait for Your Dental Appointment
Rest assured, a porcelain veneer that's fallen out is not a dental emergency. Since only a thin layer of enamel was removed to place the porcelain veneer, your tooth is not in any immediate or serious danger. You are likely to notice an increased sensitivity to hot or cold foods and beverages as well as a rough sensation against your lips and tongue, so use caution while eating or drinking.
Step 4: Use a Temporary Solution if Needed
Unless directed to by your dentist, do not attempt to reattach the veneer on your own, as you could damage the porcelain or your tooth. However, if you're having a difficult time with the thermal sensitivity or enamel roughness, you can use dental wax as a temporary solution. Try squishing a thin layer flat onto the surface of your tooth as a barrier.
Step 5: Your Dentist Will Identify What Caused the Failure
At your dental appointment, your dentist will first and foremost make sure you're comfortable and not being irritated by any lingering shards of your veneer. Then, they'll determine what caused your veneer to fail. Common culprits include teeth grinding, bad chewing habits, incorrect placement, damage, or decay behind the veneer. These underlying issues must be addressed first before moving forward with your porcelain veneer.
Step 6: Have Your Porcelain Veneers Repaired or Replaced
If the veneer is in good condition and still fits properly, your dentist may be able to disinfect it and reattach it. Chipped, cracked, or splintered porcelain veneers can sometimes be repaired with a composite resin, but this material isn't as lifelike or durable as dental porcelain and will likely cause problems in the future. In most cases, a porcelain veneer that cannot be reattached must be replaced.
Thankfully, it's rare for porcelain veneers to fall out or break. By keeping them clean and reducing any unnecessary wear and tear, you can expect to enjoy your flawless smile for more than a decade.
About the Author
You can get the dazzling smile you've always wanted with porcelain veneers from Sage Dental Care in Reno, NV. Dr. Josh Branco and Dr. Ah Young Kim always take the time to give their patients the one-on-one attention they deserve. Understanding your personal goals and concerns will allow them to work with you to create a custom treatment plan for the smile you've always wanted. If you have more questions about porcelain veneers, they can be contacted via their website or at (775) 677-0790.