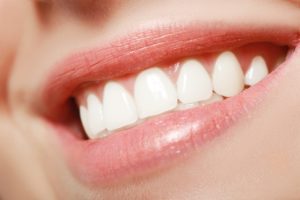 Are you ready to get the beautiful smile you've always wanted? Porcelain veneers are an excellent option to correct several aesthetic concerns using only one procedure. Your cosmetic dentist in Reno can improve the color, size, shape, and appearance of a tooth by placing the thin shell on its front surface. Besides veneers, your dentist may also recommend another cosmetic procedure. Gum contouring often goes hand-in-hand with veneers to create flawless smiles.
What is a Porcelain Veneer?
A veneer is a thin shell bonded to the front surface of a tooth to instantly hide cosmetic concerns, like discoloration, chips, or shorter than average teeth? In some cases, veneers can even be used to make your teeth appear straighter without having to spend months wearing braces. They can be used to close gaps or hide minor alignment issues in as little as two appointments.
Since veneers are made of porcelain, this allows them to be thinner. As a result, less of your tooth's structure is removed during the bonding process to make the procedure minimally invasive. Not to mention, porcelain closely mimics your enamel to create natural-looking results.
Will I Need Gum Contouring?
Your dentist in Reno may recommend you also undergo gum contouring to enhance the cosmetic outcome. Often, it's used to create symmetry or add length to shorter than average teeth. Don't worry, although it creates another step to your treatment, it's time well spent to ensure you achieve the radiant smile you deserve.
What is Gum Contouring?
New advancements in dentistry have made gum contouring minimally invasive. Besides a scalpel and sutures, a soft tissue laser is used to remove small amounts of gingival tissue. The highly concentrated beam of light energy precisely targets an area to sculpt it into a new shape. This provides a greater level of accuracy when compared to traditional methods.
The laser also sterilizes and cauterizes while it cuts to reduce the risk of infection or bleeding. Overall, you'll enjoy enhanced comfort because you may not even need an anesthetic. Your new gum line will be created with pinpoint accuracy to achieve the exact results you want.
Get Your Dream Smile Today!
If you're ready to feel confident when you smile, it's time to take the first step by scheduling a consultation with your cosmetic dentist. After performing an examination and discussing the results you want to achieve, they will determine if you'll need gum contouring along with porcelain veneers. They'll ensure you have the exact smile you want using personalized solutions.
About Dr. Josh Branco
Dr. Josh Branco has advanced training in many areas of specialty, including oral surgery, IV sedation, and dental implants. Besides his qualifications and experience, he is one of the few dentists in the country to use Digital Smile Design. You can see what your new smile will look like before you commit to any procedure. You can rest assured your smile is in good hands with Dr. Branco. Contact Sage Dental Care today to see if porcelain veneers are right for you.