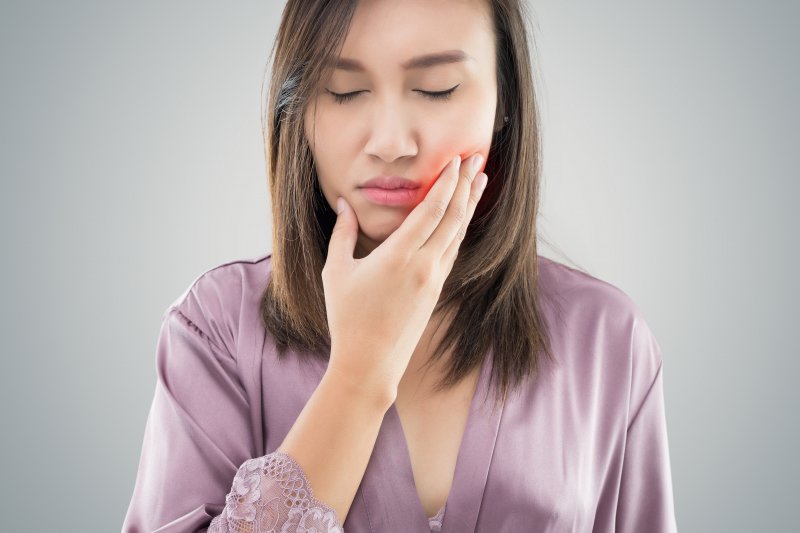 The holiday season is here, which is a time of year for great memories to be created. The last thing you want during this festive period is to endure a dental emergency. That's why it's best to be aware of what can cause one to happen. So you can be protected, continue reading to receive 5 key preventive tips from your emergency dentist in Reno.
Common Dental Emergencies
A dental emergency can catch you off-guard if you're not prepared. Here are some of the more common ones that can occur:
Partially dislodged tooth
Fully dislodged tooth
Broken tooth
Broken/lost crown or filling
Oral bleeding
Acute tooth pain
While an emergency dentist can provide the care necessary to restore your oral health, it's far easier to prevent any of these problems from happening by following some simple guidelines.
#1 – Don't Ignore Pain
If you notice any discomfort or pain, you shouldn't assume that it will right itself. Instead, you should bring it to a dentist's attention. An issue that may be less severe, initially, can be addressed before it becomes worse.
#2 – Make Oral Hygiene a Priority
The holiday season is known for tasty treats that are usually loaded with sugar. The problem is that the latter is the food of choice of oral bacteria. Thus, any leftover food debris in your mouth will contribute to the microorganisms growing and causing problems like cavities and gum disease.
By committing to brushing and flossing at least two times a day, though, you can be better protected.
#3 – Monitor Your Sugar Intake
In addition to practicing consistent and proper oral hygiene, it helps to set limits during the holidays for how much sugar you'll consume. By displaying a little discipline, you'll be less susceptible to having a painful toothache or other issues.
One way to cut back on your sugar intake is to increase the amount of protein (fish, chicken, turkey, etc.) that you consume. This will leave you more satiated, as well as help to curb any cravings for sweets.
#4 – Drink More Water
You already know that water is essential for keeping your body hydrated, but are you aware that it also serves as an excellent supplement to your oral hygiene regimen? When you drink a glass of water after a meal, it helps to flush away lingering particles, which means less debris to accumulate on your teeth and gums.
#5 – Pay Your Dentist a Visit
This is the perfect time to get in for a visit with your local dentist. That's because it will provide an opportunity to have your teeth and gums examined and receive a thorough cleaning. These two processes aren't friendly to bacteria, and they're essential to your oral health and the prevention of a dental emergency.
In addition to following these guidelines, you should be careful how you chew your food. Therefore, you can avoid bones and other hard items that could cause an injury.
By being proactive and partnering with your dentist in Reno, you can rest assured that your oral health is protected during the busy holiday season.
About the Author
Dr. Josh Branco is a graduate of Boston University, and he completed his post-doctoral General Practice Residency at the University of Nevada, Reno School of Medicine. He utilizes his advanced training and extensive knowledge to help patients both prevent and recover from dental emergencies at Sage Dental Care. Dr. Branco can be reached for more information through his website.