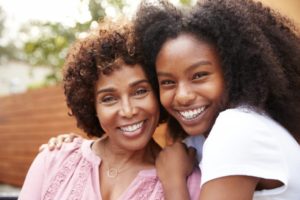 Are you in the process of getting a dental implant, but would also like porcelain veneers in Reno to help brighten and straighten your smile? The good news is, you can do both! Sometimes, patients need multiple procedures in order to achieve the flawless smile they're looking for. That could involve replacing missing teeth and perfecting your existing ones by concealing gaps, stains, and misalignment issues. Read on to learn what the process of having both procedures will look like.
Getting Veneers With Dental Implants
In the process of getting dental implants in Reno, you may have noticed just how damaged-looking your existing teeth look. Having cosmetic issues that impact your self-esteem can have a massive impact on how you interact with people, and after restoring the holes in your smile with implants, you may also become inspired to achieve a flawless grin by getting porcelain veneers.
First, your implant will be surgically placed in your jawbone. After months of healing, your crown will be secured on top of it, completing your row of teeth and improving your oral function. Your cosmetic dentist will place your porcelain veneers at the same time as your replacement tooth to ensure that the shade and shape of the shells match with your restoration. With a new flawless smile, you'll be happy that you were able to knock all of your dental procedures out at once.
Benefits of Porcelain Veneers
Porcelain veneers are a great option for patients who have several cosmetic imperfections that they would like to conceal. Once your replacement tooth has been placed and your veneers have been permanently secured to your remaining teeth, you'll be able to enjoy several benefits, including:
A smile free of chips, cracks, gaps, and fractures.
Simple maintenance and a long lifespan.
Boosted confidence and self-esteem.
Stain-resistant dental porcelain shells.
Although these two processes combined takes an investment of your time, patients and professionals agree that they're both well worth the effort. With a beautiful new set of teeth, you'll feel confident laughing, smiling, and speaking to new people.
Choosing a Dentist for Both
Choosing a dentist that is a master at crafting replacement teeth and repairing smiles is important if you want the best results. Be sure to search for a professional who uses the latest dental technology to achieve accurate-fitted and precisely made veneers and restorations, so they last for decades. Also, visit their biography and find out whether they've had special advanced training and experience placing and planning dental implant procedures. Restoring smiles is an art, so it's important to not take a gamble on the artist.
With a revitalized grin and newfound confidence, you'll feel comfortable smiling in public, knowing that nobody will be focused on the cosmetic imperfections. Not to mention, filling the gaps in your smile and correcting misalignment issues will make it easier to keep up with your oral health!
About the Author
Dr. Josh Branco has received extensive additional training in advanced dental procedures such as oral surgery, IV sedation, and dental implant placement and restoration. He uses the latest cosmetic dental technology, like Digital Smile Design, to achieve the best results. He is also one of the only dentists in Northern Nevada crafting CAD/CAM digital restorations. As a Fellow in the International Congress of Oral Implantologists, he has completed countless successful dental implant procedures. For questions or to schedule a consultation to learn how you can benefit from both implants and porcelain veneers, visit Sage Dental Care's website or call 775-677-0790.