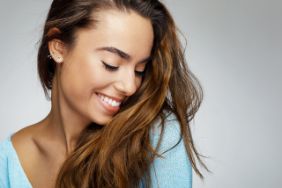 Having an attractive smile is about more than just vanity. Studies show that people who have a nice smile are seen as more likable, intelligent and competent than those who don't. Not to mention that it greatly enhances your self-confidence and helps you get ahead in your personal and professional life. Unfortunately, if you're like most people, you weren't born with your ideal smile, but a cosmetic dentist in Reno can change that! Keep reading to learn about 5 procedures that can completely change the way your smile looks.
1. Whitening
Nearly everyone has stained and discolored teeth at some point. Whitening is one of the most requested procedures because it makes big changes in your smile for a relatively small investment of time and money. There are two main professional options, both of which will whiten your teeth by 6-10 shades:
In-office whitening – This option takes just one appointment of around 90 minutes, so it's perfect for anyone who wants their results immediately.
Take-home trays – Take-home trays are less expensive and provide results more gradually (10-14 days).
2. Invisalign
In addition to straightening your teeth discreetly, you'll also enjoy the following advantages of Invisalign in Reno:
Invisalign is removable, so it's much easier to brush and floss. That means that your smile is more likely to look better and stay cavity-free when your treatment is done.
You can eat and drink normally and won't have any dietary restrictions.
In most cases, it's less treatment time (Invisalign is finished in an average of 12 months instead of 24 months for metal braces).
Invisalign trays are far more comfortable than brackets and wires.
3. Gum Recontouring
Gum recontouring is a great option for the following issues:
A "gummy smile" – If your gums are overly-prominent, this lengthens your teeth to give you a well-proportioned smile.
Uneven gums – When your gums are uneven, it's easy to make the mistake of thinking your teeth are the problem. Gum recontouring reshapes your gums to help your teeth look more uniform.
4. Porcelain Veneers
Porcelain veneers in Reno will give your smile a dramatically different appearance, usually in just two visits. These strong, thin coverings are semi-permanently adhered to the front surfaces of your teeth and can last 10-15 years with basic maintenance. They're excellent for a wide variety of flaws, including small or oddly shaped teeth, chips, gaps, minor crowding, and severe staining.
5. Direct Bonding
Direct bonding can be done in one visit. It involves using tooth-colored filling material (also used to repair cavities on the back teeth) to correct fairly minor or moderate flaws on the front teeth. It's great for small chips, cracks, cavities, and stains.
If you'd like to take the first step towards a having a gorgeous smile, schedule a consultation with a cosmetic dentist. They'll assess your dental history, current oral health, goals and more before recommending the best procedures for you. Then you'll be one step closer to having the smile you've always wanted!
About the Author
Dr. Josh Branco is a general, restorative and cosmetic dentist in Reno and a graduate of Boston University. He's known for his clinical excellence and enjoys combining the art and science of dentistry to give his patients truly beautiful cosmetic results. If you're interested in enhancing your smile and have any questions, you can contact Dr. Branco via his website.