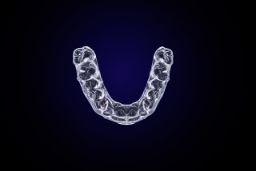 Many of the advantages of Invisalign in Reno come from the fact that the aligner trays are removable. This key feature makes it possible to take out your trays for special occasions like weddings, eat hard or crunchy foods, and brush and floss with ease. Unfortunately, it also comes with the risk of losing your trays altogether! And since you need to wear them every day for at least 22 hours to get your results on time, it's important to know what to do if you lose them. Below, you'll learn how to handle the situation and get general tips for maintaining your trays to get the most out of your Invisalign treatment.
What Should You Do If You Lose Your Invisalign Trays?
First, don't panic. You're certainly not the first person to lose their Invisalign trays and you won't be the last! Your first step is to call your Invisalign-certified dentist in Reno right away and let them know what's happened. 
Then, since it will take weeks for the Invisalign lab to make a new set of trays and send them to your dentist, you should immediately start wearing your most recent trays to keep your teeth in their current position. These trays will act as retainer until a duplicate set of your next trays can be made. Of course, this also means that you should never throw away your previous aligner trays until you're done with treatment, just in case.
And, although this will slow down your results a bit, you won't actually lose any ground unless you fail to keep your teeth in place with your last set of aligners.
Tips For Caring For Your Invisalign Trays
Here are some good habits to help you prevent losing your trays and also maintain them in general:
Always store them in their protective case – One common way patients lose their trays is by wrapping them in a napkin during meals, only to accidentally throw them away later. To prevent this, immediately put them in their protective case instead.
Don't expose them to hot temperatures – To avoid warping your trays, don't drink anything warm and be sure to rinse them in cool water when cleaning them.
Clean them properly – Gently brush your trays with clear liquid soap or soak them in a specially designed solution from your dentist.
Only drink water when your trays are in – To prevent stains and odors, don't drink anything carbonated (even sparkling water) or anything with color or flavoring when your trays are in.
Invisalign requires much less maintenance than traditional braces, but the freedom to remove your trays makes taking good care of them essential. With these tips, you'll be able to resume your treatment after losing your trays and also minimize the chances of losing them again in the future.
About the Author
Dr. Josh Branco is an Invisalign-certified dentist in Reno and a graduate of Boston University. He always takes the time to explain how his patients should care for their aligners to minimize the chance of losing them. If you have any questions about Invisalign treatment, he can be reached via his website.