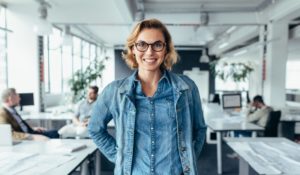 When your coworkers invite you out for a drink after work, you call up your dentist in Reno to cancel your checkup and cleaning. Even though it only takes about an hour, it can be easy to put routine visits on the backburner without considering the consequences. After all, you're diligent about brushing and flossing regularly. Your oral health can actually impact your overall wellbeing. When you prevent small problems from turning into big ones, you can save yourself money, time, and headaches down the road. Read on for 3 reasons you should pick up the phone and schedule that checkup and cleaning.
Detect Oral Cancer Early
You may not have noticed in the past, but every time you visit your dentist for your routine examination, they'll conduct an oral cancer screening. This is a fast-progressing incredibly dangerous disease that exhibits some of its first symptoms in your mouth. Your dentist is professionally trained to spot these signs in an attempt to stop cancer in its tracks by treating it in its early stages.
During the screening, your dentist will examine your oral tissues for any abnormalities such as red sores or patches. If they determine any problem areas, they can request additional testing such as a biopsy in search for cancerous cells. When you visit them every six months, the chances of them catching this deadly disease early dramatically increase.
Tackle Gum Disease While You Still Can
Gum disease impacts one out of every two American adults. When plaque, food debris, and harmful oral bacteria are left to accumulate along your gumline, it can cause this condition to develop and result in serious oral health issues. Some signs of gum disease include:
Irritated, bleeding, and sore gums
Receding gums
Bad breath
Tooth loss
Even if you brush and floss, your dentist uses special tools to remove plaque buildup in areas that you can't get to with a regular toothbrush. Once this disease progresses, the symptoms can't be reversed, just treated to ease your discomfort. Routine visits to your dental professional can prevent this bacterial infection from wreaking havoc on your oral health.
Find Hidden Problems with X-Rays
During your last checkup and cleaning with your dentist, they may have taken X-Rays of your mouth. These high definition images allow them to locate any problems that are hidden to the naked eye, including wisdom teeth, jawbone deterioration, swelling, cysts, and even tumors. These are all severe issues that require immediate treatment. Destructive diseases can show no symptoms but progress quickly, which is why it's important to get your mouth examined bi-annually.
Of course, nobody looks forward to visiting their dentist every six months, but it is incredibly important in maintaining your wellbeing. Checkups and cleanings are worth the time and effort because they can save you from future headaches. Schedule your appointment today to ease your worries with a clean bill of health!
About the Author
Dr. Annie Kim broadened her expertise and knowledge by completing a post-doctoral residency in Advanced Education in General Dentistry at UNC Chapel Hill. She is passionate about providing her patients with a judgment free, warm environment to help them achieve optimal dental health. She regularly takes continuing education courses to keep up to date with the latest advancements in her field and sharpen her skills. For questions or to schedule a checkup and cleaning, visit Sage Dental Care's website or contact 775-677-0790.