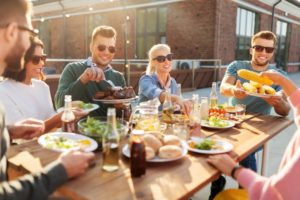 Have you been putting off having necessary dental treatments because you can't find the time? This summer don't leave your teeth and gums vulnerable to decay and infection. Instead, let your dentist in Reno provide you with the restorative services you need. Making your smile the happiest and healthiest in the room won't only make you more approachable, but also your summer more enjoyable! Read on to learn about 4 restorative treatments to keep your oral health in tip-top shape.
Dental Crowns
If your teeth have been affected by infection and decay, getting dental crowns in Reno may be the treatment for you. These are caps placed over your tooth that can be made from several different materials. They can restore your tooth to its natural strength all while remaining practically unnoticeable, especially if you choose to have them crafted from ceramic. Crowns can be useful in repairing the following issues:
Decay that can't be treated with a filling.
Oral injuries.
Cosmetic imperfections.
Eroded enamel.
Crowns can also be used to form a dental bridge that can be used to replace multiple missing teeth in a row. With their ability to fix a variety of oral problems, crowns can help restore your smile just in time to enjoy all the summer social events you have planned.
Natural-Colored Fillings
Cavities are one of the most common oral health problems, and when left untreated, can cause serious decay and even tooth loss. Lucky for you, a simple tooth-colored filling can repair and strengthen your damaged tooth all while being practically unnoticeable. Your dentist will use a flexible composite resin that is specifically chosen to match the color of your teeth. This treatment can ease discomfort from tooth sensitivity caused by cavities.
Full or Partial Dentures
If you suffer from tooth loss, the last problem you'll want to deal with this season is not being able to properly chew all the goodies found at your family's annual summer barbeque. Leaving missing teeth unreplaced can have a massive impact on your self-confidence and oral health. Investing in your smile by getting full or partial dentures can help you regain a complete and strong smile.
Your dentist will custom design a prosthetic to feel comfortable and secure in your mouth. Dentures can improve your quality of life and allow you to effectively perform basic functions like speaking and eating without having to worry about awkward moments.
Root Canal Treatment
Root canal therapy is a highly helpful restorative treatment. With advancements in dental technology and precision, they're not as painful as they're made out to be. When your tooth is infected, you'll most likely experience a searing pain that distracts you from your daily tasks. Getting a root canal can save your natural tooth and restore its strength. Your highly trained professional will access your tooth and remove the infected pulp, allowing you to get back to your daily grind without the intense discomfort!
This summer, don't put off getting the treatments you need and risking even more oral health issues. Get a healthy smile that you're proud of so you can enjoy all the summer activities you have planned without having to worry about pain and discomfort. The first step to a restored smile is to call up your dental professional to schedule the treatment you need!
About the Author
Dr. Josh Branco focuses on providing his patients with a caring and warm environment so they can relax while getting the treatments they need. He's passionate about providing his patients with healthy smiles that they're proud to show off. Patients feel like family every time they visit Sage Dental Care and they can get the comprehensive care they need all under the same roof. For any questions or to schedule an appointment, visit Sage Dental Care's website or contact 775-409-4282.