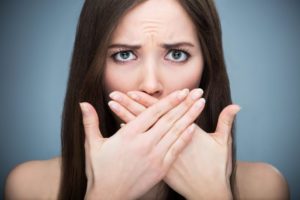 As we continue in our series about dental fears, let's look at a very common apprehension that people have – the dreaded lecture from the dentist about the condition of their oral health. The reality is that many people are inundated with so much negativity throughout their day, that they are immediately turned-off by anything that appears to be condemning. Still, it's important to get the preventive care needed to offset the many dental issues that can arise. Read on to learn how to identify a professional who takes a more sensitive approach.
Do Your Research First
To ensure the type of experience that you'd like to have at your dental visit, do some research first. There are dentists in the world who are more sensitive to the type of interactions that you are looking for and they'll make it known. Look for professionals who stress the fact that they are non-judgmental in their approach to providing care.
Here are two places to look to get a feel for your prospective clinician:
The Website – Look for information on your dentist's website that describes his or her approach to providing care. Look for verbiage like 'gentle' and 'compassionate' care. A dentist that takes this approach will not be condescending and belittling.
Online Reviews – One of the best ways to identify the type of dentist you want to work with is to look at online reviews. You're not the only person who desires a more sensitive approach to delivering what can sometimes be unfavorable news. Thus, you'll see references made to how the dentist has made other people feel.
Don't be Discouraged
If you've had poor experiences in the past with dental professionals, don't be discouraged because, at the end of the day, it still is very beneficial and necessary to maintain regular visits with your dentist. These appointments will protect you from complicated dental issues and will save you both time and money in the long run.
Schedule a Consultation
One way to get a feel for your new dentist is to schedule a consultation. It's a non-committal way to get an idea of the type of language that'll be used and basic gauge on the overall environment.
Preventive care is the gateway to excellent oral health and it's your right to have access to it. Still, your experiences should be comfortable and devoid of trauma. By doing your initial research and finding the right Reno dentist, you'll enjoy excellent oral health for years to come!
About Sage Dental Care
Sage Dental Care focuses on providing high-quality dental care in a comfortable setting. We believe in always being there for our patients and focusing on achieving the goal of excellent oral health in a non-judgmental fashion. For all of your dental needs, we are here to guide you back to a healthy state. To learn more, contact our office today!