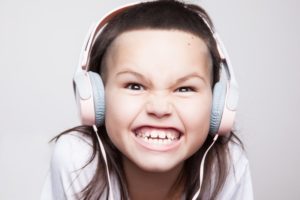 If the thought of seeing the dentist makes you nervous, you're not alone. The Dental Organization for Conscious Sedation (DOCS Education) estimates that some 30 percent of American adults fail to see the dentist as often as they should because they're afraid. Many are scared that the procedure they need is going to hurt or that the dentist will find a problem. Unfortunately, delaying an appointment or not going at all increases your risk of developing serious dental trouble that could make future visits more difficult—to say nothing of the possible expense. The truth is that if you see your North Valleys dentist regularly, then the entire process will likely be much easier.
Don't See the Dentist
Now when we say, "don't see the dentist," we're not suggesting that you skip appointments or stop scheduling visits entirely. We mean don't look at the dentist—or any of the instruments that will be used during your appointment.
For some people, the sight of our dental equipment can be quite unsettling. And we admit that some of them can be a little off-putting. But they are always used skillfully and with the intention of providing exceptional dental care.
So close your eyes. Better yet, you can wear a blindfold and escape to that happy place in your mind. Don't worry—the dentist in North Valleys won't take it personally.
What's Your Jam?
What kind of music do you like to listen to? Are podcasts your thing? There's no better time than when you're sitting in the dentist's chair to put on a pair of headphones and enjoy your favorite playlist or talker.
The dentist and his team will still be able to talk with you while completing the dental work you need. You in the meantime will be blissfully unaware of the sounds around you in the dentist's office.
So go ahead make that appointment. Who knows—it could be so relaxing you'll want to make it a regular part of your life.
About Sage Dental Care
Sage Dental Care focuses on providing high-quality dental care in a comfortable setting. We believe in always being there for our patients, even during emergencies. If you have a toothache, we will find the cause to provide you with the treatment you need. Do not wait. Contact our office today!