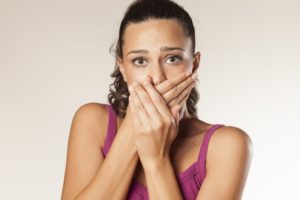 Nearly everyone is afraid of something. For some, heights are a problem. Others have a fear of the dark, cramped spaces or clowns. They even say there are people that fear public speaking more than death. And according to The Dental Organization for Conscious Sedation (DOCS Education), some 30 percent of American adults do not see the dentist as often as they should because they are fearful. If you count yourself as one of these millions, then you have nothing to be ashamed of.  As was already pointed out—everyone is afraid of something. However, you should not let that fear keep you from seeing a dentist in Reno. Your oral and dental health are just too important. Read on here and in upcoming blogs to better understand your fear and how your dentist can help you overcome the obstacles to a healthy and beautiful smile.
Do I Have Dental Anxiety of Phobia?
If you feel stressed or have butterflies in your belly before coming to the Reno dentist, then you probably have dental anxiety. In this case, you may be able to overcome your nerves if your appointment is a regular dental checkup. However, dental anxiety may be particularly troublesome when you need to have treatment that goes beyond a typical dental cleaning, exam and digital X-rays.
On the other hand, dental phobia (like other phobias) is characterized by fear that is debilitating. Just thinking about going to the dentist—never mind actually scheduling a visit—can bring on panic. Therefore, people with dental phobia may not see a dentist unless they are in severe pain.
What Frightens You about the Reno Dentist?
People who are frightened by the dentist may remember a painful or otherwise unpleasant visit in a dentist's office. If that scary incident happened during childhood, then the effects can truly last a lifetime.
Other people with dental anxiety and phobia are fearful of the sights and sounds in a dentist's office. Sharp metal instruments and the whirring sound of the drill make some people's teeth itch—no pun intended.
Other reasons people fear the dentist are:
Fear of needles
Having a sensitive gag reflex
Feeling ashamed about the way their teeth look
Feeling claustrophobic in the tight confines of the dentist's chair
Regardless of the reason for you dental anxiety or phobia, your dentist can help. There are methods to comfort you and sedationis also available if you'd like. Contact your Reno dentist for more information.
About Sage Dental Care
Sage Dental Care focuses on providing high-quality dental care in a comfortable setting. We believe in always being there for our patients, even during emergencies. If you have a toothache, we will find the cause to provide you with the treatment you need. Do not wait. Contact our office today!