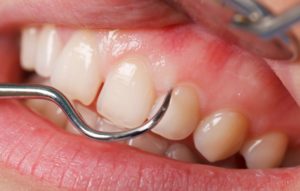 You've been waiting all week for this night. You've got plans to head out to catch a show and have dinner at your favorite restaurant, but as you brush your teeth and look into the mirror, you notice that your gums have white spots. You wonder why this is so but shrug it off. You're too busy to worry about that at the moment, but your dentist in North Valleys says that this is nothing to simply dismiss. It could be a sign of a serious condition. Learn more about what could cause these abnormal spots and how they can be treated.
Leukoplakia – A Possible Cause of the White Spots
Leukoplakia is a condition where thick, white spots form on the gums, bottom of the mouth, inner cheeks and tongue. Although they usually represent a benign state, these spots can't be merely wiped off and can be warning signs of greater issues developing.
Causes of Leukoplakia
Although the medical world has yet to deliver any conclusive information on the cause of this condition, they have found some situations that encourage its onset, including:
Irritation from rough teeth, fillings, or crowns, or ill-fitting dentures that rub against your cheek or gum
Chronic smoking or other tobacco use
Sun exposure to the lips
Oral cancer (although rare)
HIV or AIDS
Different Forms of Leukoplakia
Leukoplakia can appear in different forms:
White or grayish patches that can't be wiped away
Irregular or flat-textured areas
Thickened or hardened areas
Raised, red lesions (erythroplakia), which are more likely to indicate a form of cancer.
Treatment Options
The first challenge is to determine the cause of your white spots. If it's determined that the problem is related to a poorly fitting appliance or fixture, then your dentist will formulate a plan to address it. If the problem is found to be related to smoking or drinking, then the next logical step will be to work toward eliminating those habits. For other cases, your dentist will work in conjunction with your primary care physician to find the best treatment protocol.
Should I See a Dentist?
If you notice these white spots, pay your dentist a visit just to be on the safe side. He will perform an oral exam and be able to provide more clarity on the situation, as he'll look for any signs of oral cancer and will also be careful to make sure that you don't have gum disease.
To stay ahead of the game, it's best to visit your North Valleys dentist semi-annually for cleanings and checkups so that he can monitor the health of your entire oral cavity. Therefore, if any new issues arise, the two of you can formulate a plan of action to address it before it mushrooms into something bigger.
About the Author
Dr. Josh Branco received his Bachelor of Science degree from the University of Nevada, Reno. He then went on to earn his Doctor of Dental Medicine degree from Boston University, followed by a General Practice Residency at UNR School of Medicine. A member of the American Dental Association and several other professional organizations, Dr. Branco practices at Sage Dental Care and can be reached for more information through his website.