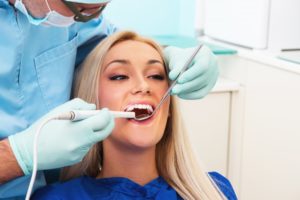 If you've been wanting to make multiple improvements to your smile, you've probably been looking into cosmetic dentistry. There are many options and it can be difficult to decide what is best for you without the help of a professional.
If that sounds like you, you can take a deep breath. For front teeth with flaws, porcelain veneers in Boulder are one of the best cosmetic procedures you can get. Not only can porcelain veneers mask multiple flaws, but they're stain resistant!
After you receive veneers, you won't have to worry about investing in hundreds of whitening toothpaste and products. How come veneers are so awesome? Let's learn more about the science behind porcelain veneers and how they can benefit you.
Why are porcelain veneers stain resistant?
If you're going to invest in your smile, why not invest in something that will last? Your perfect dream smile should last for years and years, not just over the next few months. With veneers, you won't have to worry about buying into whitening treatments with the proper care. Here's why.
Thanks to the high-quality dental porcelain that veneers are crafted from, they don't absorb stains as natural teeth do. Dental porcelain is non-porous compared to your natural teeth's enamel and their tiny microscopic pores. These tiny pores absorb pigments from your favorite red pastas or dark purple berries you love to snack on. With veneers, you won't have to think about whether or not your red wine will turn your teeth a different shade.
Additional Benefits of Porcelain Veneers
If the stain resistance didn't sell you on porcelain veneers and their greatness, there are very many other benefits that may lead you to veneers as your best cosmetic option. Here are some of the other benefits that veneers come with:
They're strong and long-lasting.
They have a natural-looking surface that looks just like natural teeth.
Less tooth enamel must be removed for a permanent fit.
Every veneer procedure is customized to your personal dental needs.
Suitable Candidates for Porcelain Veneers
If you ever feel embarrassed about your teeth, veneers may be best for you. If you want to mask one or even several of these flaws, porcelain veneers can be the perfect option for you:
Chips
Cracks
Spaced teeth
Eroded teeth
Discolored teeth
Misaligned teeth
Unusually shaped teeth
Your cosmetic dentist in Boulder is here to help you feel great about yourself again by masking all your flaws. Learn about your cosmetic options during a scheduled consultation.
---
About Our Office
Here at Sage Dental Care, we know that a beautiful smile can speak volumes about you. We know that you want to leave great, confident first impressions and we're here to help with a permanent solution like porcelain veneers. Learn more about cosmetic dentistry and other options by contacting your local dentist.