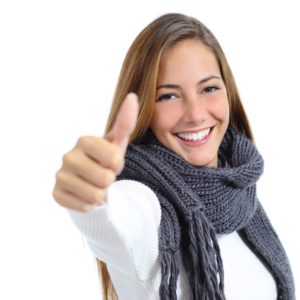 Did you know that nearly half of American adults are affected by gingivitis? Many adults have become desensitized to the symptoms like bloody saliva while brushing your teeth. In fact, about 29% of the adults affected by the early stage of gum disease believe that "a little bleeding from brushing and flossing" is completely normal.
Your dentist in Reno wants you to understand that's never normal! In fact, we're here to discuss the signs and symptoms of gum disease at every stage so that you can seek treatment from a dental professional as soon as you experience even one symptom.
Understanding the Beginning of Gum Disease: Gingivitis
Gingivitis is a very common in American society, but it's really the early form of gum disease. This early stage of gum disease can cause your gums to become red, swollen, and bleed easily during the daily brushing and flossing routine.
Your gums may also become inflamed, typically beginning with bad oral hygiene habits. Food and plaque can become trapped in the space between your gums and teeth, even below the gum line. As plaque advances and hardens into tartar, it can develop into gingivitis. According to the American Dental Association (ADA), gingivitis and advanced gum disease (periodontal disease) can debilitate patient's lives with tooth loss.
High-Risk Patients for Gingivitis
First, it is important to understand if you are at risk for gingivitis so that you can do your best to avoid it. The following risk factors may increase your chance of developing gum disease.
Tobacco use
Diabetes
Medications that affect the mouth
Crooked, overlapping teeth
Poor fitting dental appliances
Damaged dental work
Pregnancy
Hereditary genetics
Illnesses that compromise the immune system
Signs and Symptoms of Gingivitis
Many people aren't aware that they have gingivitis because they aren't aware of the symptoms. It is possible to have gum disease without major symptoms, which is why it is so important to visit your Reno dentist for regular dental checkups and professional deep cleanings. You may experience these symptoms if you have gingivitis:
Bleeding when completing your dental hygiene routine at home (brushing and flossing).
Gums that are swollen, tender, and red.
Gums that have receded from your teeth.
Loosened teeth that may fall out.
Extremely sensitive teeth.
Chronic halitosis.
Dentists Can Help You Recover Oral Health!
As mentioned above, you must visit your dentist for regular dental checkups. Your dental team can find any abnormalities and treat them before they develop into advanced gum disease.
As a part of your checkup, our office will complete a thorough exam to assess your overall health, especially your gums. Besides a routine cleaning to remove dental plaque and built up tartar, an oral exam is the best defense against gum disease. Not every patient needs advanced dental care, but those that do need the extra dental care can receive periodontal therapy to revitalize their gum health.
It's time to check on your gum health and improve your overall quality of life. Contact your local dentist today!
---
About Our Office
Here at Sage Dental Care, we know that maintaining healthy gums helps people maintain a healthy smile! Get the care you need from dentists that care about your whole oral health from the teeth in your mouth to the gums that support them. Feel free to contact our office to schedule your next appointment!