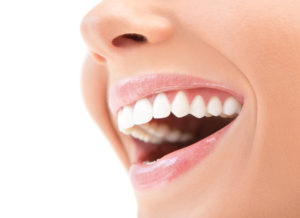 Do you experience red, swollen, often even bleeding gums when you brush and floss your teeth? These unfortunate side effects come from a gum infection known as periodontal disease. If you want to protect your oral health, you need to know the symptoms of gum disease at every stage. Learn more here from your dentist in Reno!
Understanding the Common Symptoms of Gum Disease
If your gums feel a little more sensitive each time you try to clean your smile, it may be helpful to both your oral and overall health to ask yourself these questions:
Are my gums red and swollen?
Are my gums tender during and after brushing and flossing?
Are there traces of blood in my saliva?
Is there puss along my gum line or between teeth?
Is there a foul smell or taste in my mouth from time to time?
Do my teeth feel looser than normal?
Are my gums receding and showing the roots of my teeth?
Are there abnormal bulges along my gum line?
Why can't I knock my bad breath?
Gum Disease and It's Stages of Progression
If you answered yes to any of those questions above, we recommend that you review the stages of gum disease, so you can better understand where your oral health stands. This will make it easier to communicate with your Reno dentist to discover your best-recommended treatment.
Healthy Gums
Firm, pink gums will not feel tender or bleed when you brush and floss your teeth. They also shouldn't bleed when your dentists professionally clean them, either.
Gingivitis
Gingivitis is present when you notice red, swollen gums that bleed when completing your oral hygiene routine at home. There is a potential loss of gum tissue in this stage, but you still have the opportunity to recover your gum health before reaching more advanced stages.
Early Periodontal Disease
In this more advanced stage of gingivitis, gums will start to form pockets between teeth and start receding from your teeth. A film of bacteria will sit on top of your teeth and will eat away at your oral health.
Advanced Periodontal Disease
You will experience heavy bleeding when you try to brush and floss your teeth each and every time. You will notice severe gum recession and your teeth will feel extremely loose. You will have lost density in your jawbone and may experience tooth loss.
Luckily, Your Dentist Can Help!
Your dentist's goal is to help you achieve and maintain optimal oral health. That's why they offer periodontal therapy that can revitalize declining gum health with deep cleanings, scaling, and root planing. Learn more from your local office!
---
About Our Office
Here at Sage Dental Care, we want to keep your gums as healthy as possible. After all, strong gums mean a strong smile! Our expert dentists have the experience, resources, and tools available to help you reach your best oral health. Contact us today to schedule your next appointment!