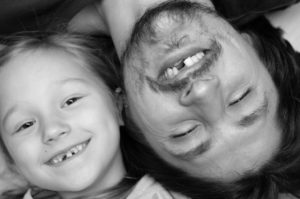 Do you have a toothache? Did you just have a tooth knocked out or bend your denture? It's time to call Sage Dental Care. Your North Valleys emergency dentist and team are here to help when you need somebody to repair dental damage and put the smile back on your face. Our compassionate team will walk you through at-home care and schedule an appointment to see you as quickly as possible. In most cases, we're able to see patients on the same day that they contact us.

What Counts as An Emergency?
We trust you to make this decision! If you think your level of dental pain or damage necessitates urgent intervention, we believe you. It's often better for us to begin repairing damage right away, so we avoid the unnecessary spread or worsening of oral health problems. Some examples of the many emergency situations we see most often include:
Avulsed (knocked out) teeth and dental restorations
Cracked, chipped, or fractured teeth or dental restoration
Broken or bent partial or full dentures
Severe toothache
Dental sensitivity that lingers or becomes unmanageable
Infection or inflammation in the soft tissue (gums, tongue, cheek, etc.)
What Should I do First?
Take a breath. We know dental emergencies can be stressful and painful. Remember we're here to help relieve your stress and pain, so call Sage Dental Care in North Reno. We'll start by answering questions and helping you assess the severity of your situation. Then, a knowledgeable team member will walk you through the best steps you can take to protect your smile and reduce pain until you reach our office. Once we're sure you'll be safe and comfortable, an appointment will be made for you to come in to see us typically within twenty four hours.
Should I go to the Hospital?
If you're ever concerned that your dental emergency is life threatening, you should contact emergency services or proceed to your local hospital. Once your life is no longer in danger, we are here to help you repair any damage to your smile. Some of the situations that may require a visit to the hospital include:
Facial trauma that may have impacted more than just your teeth. Head injuries are very serious, so it's important to complete an examination by a medical professional to ensure your safety and successful recovery.
Broken jaws will likely need to be handled in partnership with a local surgeon.
Serious soft tissue lacerations may need to be treated by a medical doctor to prevent infection and ensure safe and complete healing.