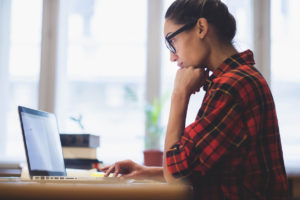 There are times where we wish we could just push a quick button and reset something about our lives. Have you felt that way about your smile? There are flaws that have come to surface your teeth over the years of wear and year and you're finally ready to correct them, but you don't know where to start or which dentist to choose. We can show you where the starting line is: with your cosmetic dentist in North Valleys at Sage Dental Care. We have the services you need to feel confident in your smile again.
How much experience does my dentist have?
When looking for the perfect dentist for your needs, we first recommend reviewing your potential dentist's website. There should be critical information that can be found online before even scheduling your consultation. Consider the goals you have for your smile. Does your dentist specialize in services that can help you reach those goals? Do they have the tools and resources to help you achieve the perfect smile?
Our dental professionals, Dr. Josh Branco and Dr. Annie Kim, are one of the few dentists in the country that utilize Digital Smile Design protocol for predictable cosmetic and reconstructive procedures. This way, we can combine our professional eye for enhancing smiles, advanced technology, and our high-quality dental materials to improve your smile.
What services does my North Valleys' Dentist offer?
You can tell whether a dentist is truly invested in providing you the best care by what types of services are offered. Your dentist should be concerned for your overall health—not just your oral health—even when it comes to cosmetic dentistry. By Sage Dental Care offering services in preventive dentistry in addition to cosmetic and restorative dentistry, we show that we are working with you to prevent health problems in the future. We also have sedation dentistry available for anxious patients that don't feel comfortable visiting the dentist but still desire to improve their smile. Some cosmetic services we offer include:
Porcelain Veneers
Metal-Free Restorations
Direct Bonding
Teeth Whitening
Gum Recontouring
Invisalign
Digital Smile Design
How can I get started?
If you would like more information on each of the cosmetic services we offer, please visit our cosmetic page. Also, feel free to visit our smile gallery and/or our review page to see the awesome improvements we've made on our patient's teeth! Our dentists love for potential patients to view the work they've completed and see what other patients have had to say about our office.
If you still have questions, our office is always open to meeting with you. Feel free to give us a call or set up a consultation to find out which services will help you reach our smile goals.