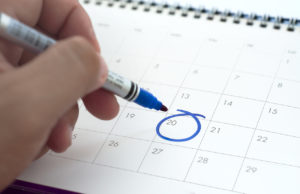 Did you know that many Americans go years between appointments with their dentist in Reno? Whether this lapse in oral healthcare is caused by dental anxiety, lack of insurance, or just plain forgetfulness, going too long without professional checkups and cleanings can leave your smile – and your entire body – at risk for major problems. That's why the team at Sage Dental Care, your trusted Reno dentist, explains just how often you should visit them in this post.
How Often Should I Visit The Dentist?
Dr. Josh Branco and Dr. Ah Young Kim urge their patients to follow the advice of the American Dental Association and see their dentist at least twice a year for preventive care. Visiting your oral healthcare professional every six months is important for many reasons, including:
Save Time & Money – An ounce of prevention is worth a pound of cure when it comes to your teeth and gums, and by seeing your dentist two times a year, we can stay on top of any developing smile problems, which prevents the need for costly, time-consuming dental procedures in the future.
Covered By Insurance – Most dental insurance providers agree that twice yearly dental visits are crucial to patient health and the vast majority of companies will cover a biannual visit – often at no cost to you. If you have questions about your coverage, give us a call – we're always happy to verify your benefits.
Overall Health Benefits – Since a regular dental visit can diagnose over 120 medical conditions, seeing the team at Sage Dental Care adds an extra layer of protection to your overall well-being. Conditions like oral cancer are most often found during a routine appointment, and it only takes a few minutes for Dr. Branco and Dr. Kim to perform a thorough exam to make sure your health is up to par.
Are There Any Exceptions To The Twice A Year Rule?
While people in good health should see the dentist every six months, there are a few exceptions that cause the need for more frequent visits. We'll see you more often if you have any of the following conditions:
Gum disease, especially in the advanced stages of periodontitis
Diabetes
Immune system disorders
Oral cancer
Sleep apnea
TMJ dysfunction
Tooth loss
Patients using Invisalign to straighten their teeth
And, be sure that kids follow the twice a year rule, too. Children should have their first visit no later than their first birthday and should continue to see us regularly for their entire lives.
So, if it's been longer than six months since your last visit, don't be shy in reaching out to us – you can take control of your oral health and improve your smile with the compassionate care you deserve. Schedule your appointment with Sage Dental Care today!