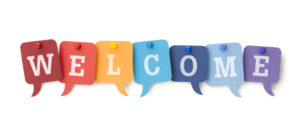 You know and love the team at Sage Dental Care in their office on North Hills Boulevard, but now that you've moved to South Reno, their location on Longley Lane is the right one for you. You love the fact that the practice was thoughtful in giving patients the opportunity to receive the same quality care no matter where they're located in the city. In this post, learn more about what makes us the premier dentist in Reno.
What Makes Sage Dental Care Different?
Dr. Josh Branco and Dr. Annie Kim are a pair of married dental experts who practice "no-judgement dentistry." They understand that there are many reasons why patients don't see the dentist as often as they should, and we're here to help no matter what.
Dr. Branco is a Fellow in the International Congress of Oral Implantologists as a recognized expert in dental implants. If you need to replace a missing tooth, he can give you the best results around. Dr. Kim is both friendly and experienced, and she has a gentle touch, making patients want to come back to see her more than twice a year.
How Convenient Is Your South Reno Office?
Located near the intersection of I-580 and Longley Lane, our office in South Reno is easy to find and has great parking. We're open Wednesday, Thursday, and Friday from 8AM to 4PM – our early morning hours make it easy to see the team before work and school.
Can I Afford To Go To Sage Dental Care?
It's our goal to make dental care available to everyone, and we offer the discounts and payment options below. And, we're always happy to submit claims to your insurance company to help you get the most out of your benefits:
New Patient Intro Special – $75 – professional exam, x-rays, and cleaning
Healthy Smile Program – $175/year – No insurance? No problem! You'll get twice year visits and cleanings, an emergency exam, 10% off restorative treatments and take-home teeth whitening system.
CareCredit Financing – If you're interested in low monthly payments, these financing options are manageable and cover any out of pocket expenses.
And, if you ever need us when you're in the North Reno area, you can always count on us to provide the quality oral healthcare you need.
Now that you know why Sage Dental Care is the dentist in South Reno for you, schedule your appointment to keep your smile radiant!